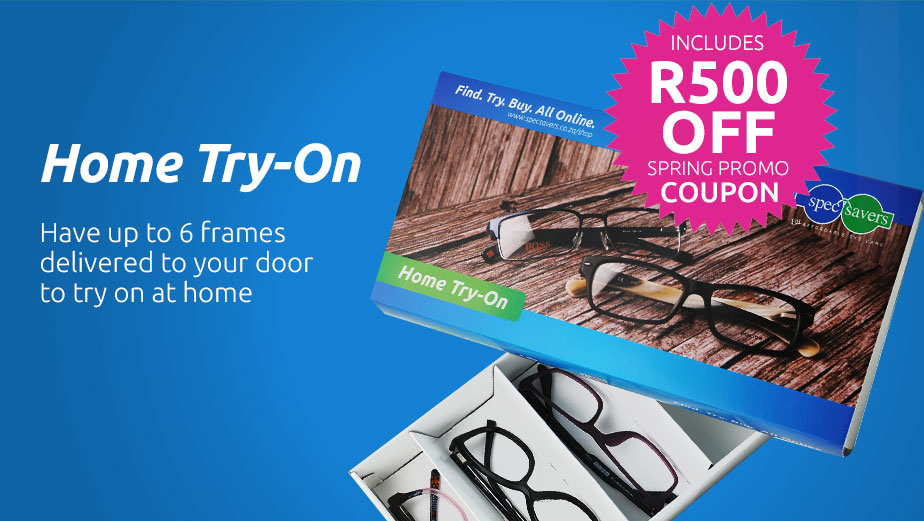 We'll deliver up to 6 frames to your door, so you can try them on in the comfort of your home for only R49.
Please note: Home Try-On is only available for prescription frames in our Online Shop

Step 1
Browse the Online Catalogue and click on the frame(s) you want to try on at home.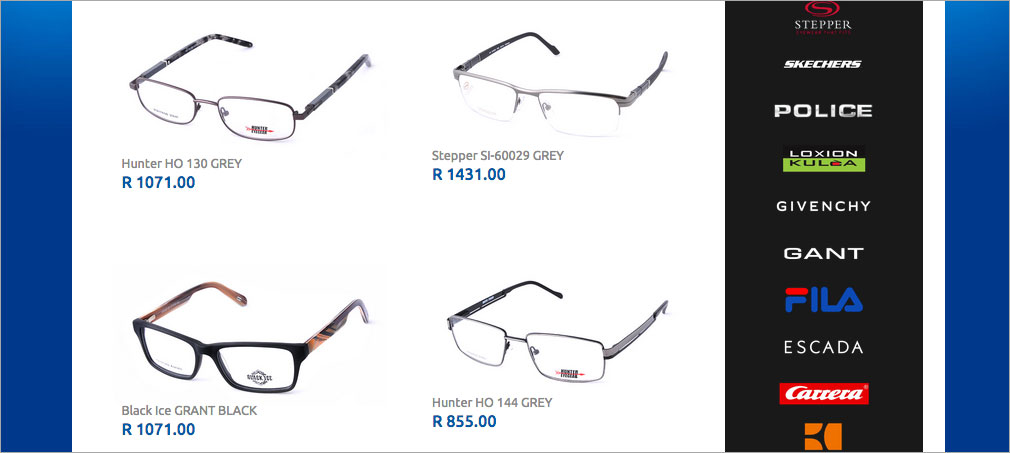 Step 2
Click on the "Home Try-On" button which will add the frame to your shopping cart.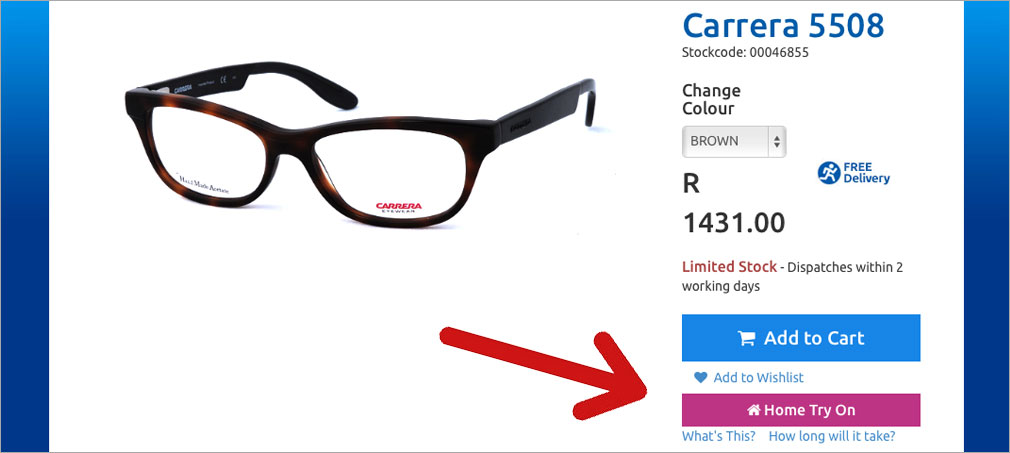 Step 3
When you are done and want to check out, click on the "Shopping Cart" button at the top of the page.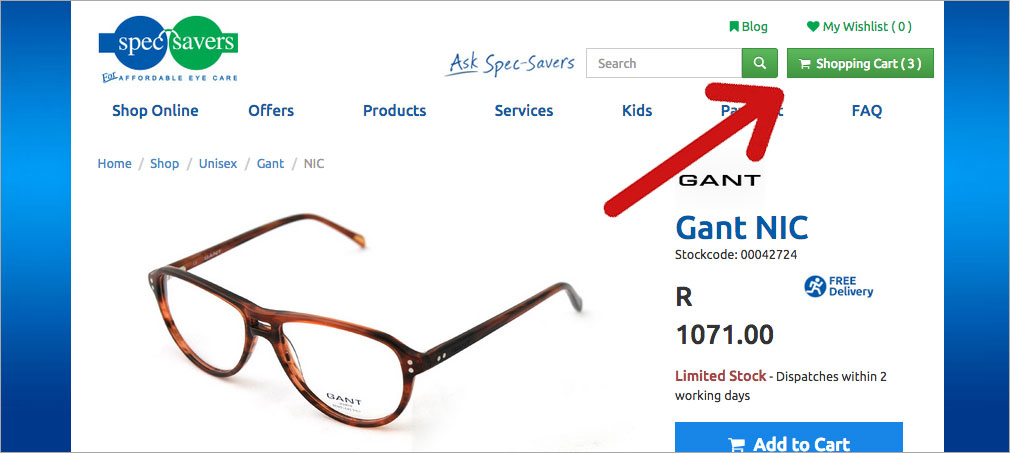 Step 4
In order to process the frame(s) for Home Try-On, click on the "Home Try-On" button at the bottom of your shopping cart page.

Step 5
Follow the rest of the steps to complete your order. Your order will be processed and your frames sent to you within 7 days.